Sometimes the most wonderful days are the most simply unplanned.
Camille is enjoying time away from her friends to unwind and take in the sights and sounds of nature. Can you hear the dry crunchy leaves?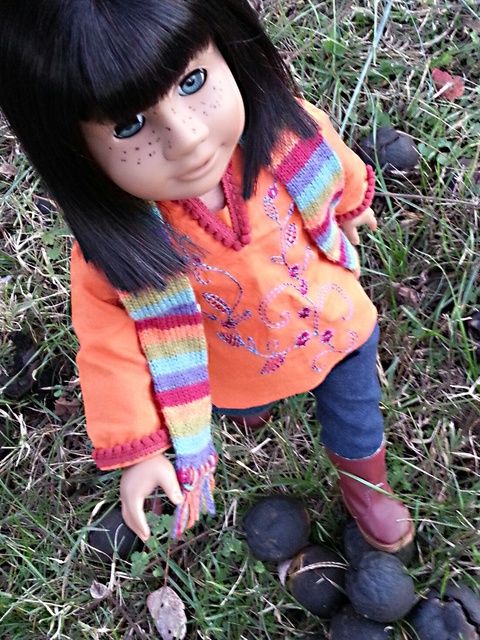 When you have ripe black walnuts, who needs a kickball?? Those shrewd little squirrels are

observing

Camille's reckless activities. Nuts are for eating!!
Take a look it's in a book!! Maybe not.....entirely today. Camille is having a hard time focusing on reading. Watching the squirrels scurry up trees, wondering if a cloud looks like a dog or a frog and feeling the fresh breeze on her face is more fascinating.
Until that breeze and the sound of rustling leaves invites her to find a place to lie down and relax with her book.
Kirsten's trip to American will have to wait for another day. Camille has settled in for a little siesta.
She awoke to the warm setting sun. Standing in it's radiant glow, she felt energized and refreshed. She also felt her stomach rumble and grumble. A reminder that she had missed lunch and dinner. But, Camille decided to stay to watch the sun slip away into someone else's day.
I took these photos of Camille this past Fall. Originally, she was going out to await the arrival of a new doll friend. However, it was such a pleasant and relaxing day the story evolved into a reflection of the beautiful day. My daughters helped behind the scenes so we really had a great time ourselves.
We've had a mild Winter filled with lovely days to enjoy outdoors. Now that Spring is in full swing with longer and warmer days ahead, what outdoor activities do you have planned with your doll and/or human family and friends?